10/03/2022
Another cover for the IRIS Group!
Biodegradable and biomimetic delivery platforms able to transport and protect active agents are currently considered strategic for successful bone tissue regeneration.
The recent paper published by the IRIS Group in collaboration with Università Politecnica delle Marche and entitled "3D Printed Scaffold Based on Type I Collagen/PLGA_TGF-β1 Nanoparticles Mimicking the Growth Factor Footprint of Human Bone Tissue" is reported the development of degradable poly(lactic-co-glycolic)acid (PLGA) nanocarriers suitable for the release of transforming growth factor-beta 1 (TGF-β1) and their further combination with type-I-collagen to create a 3D-printable hybrid formulation. The resulting nanostructured 3D-printed scaffolds successfully mimicked TGF-β1 presence in the human bone extracellular matrix as assessed by immunohistochemistry. Moreover, the incorporation of the polymeric carriers into the collagenous matrix enabled sustained release kinetics of the biomolecule.
Check it out: https://www.mdpi.com/2073-4360/14/5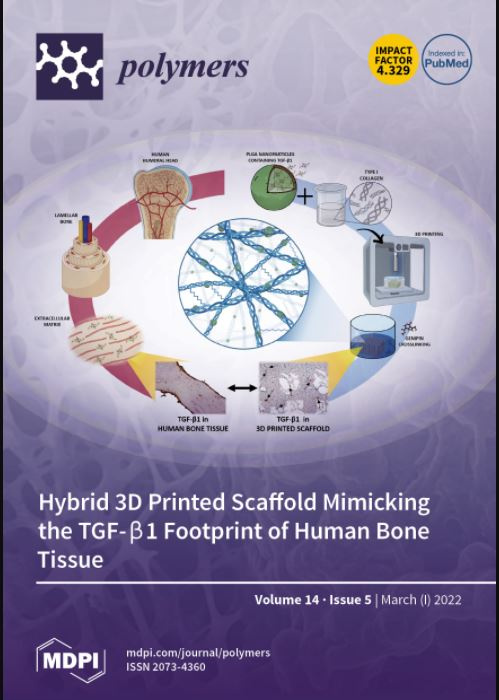 Published on: 16/03/2022